DIRECTORS
---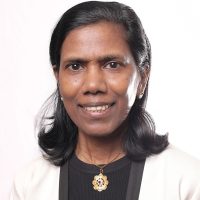 Valsamma Eapen
Director, BestSTART-SWS and Professor & Chair of Infant, Child and Adolescent Psychiatry, UNSW
Professor Eapen is Chair of Infant, Child and Adolescent Psychiatry at UNSW Sydney, Clinical Academic and Head, Academic Unit of Child Psychiatry and Director, BestSTART Child Health Academic Unit at South Western Sydney Local Health District. Eapen has been the Director of the Early Years Program at the Autism Co-operative Research Centre, playing key roles in leading a national autism subtyping program, contributing to the Australian Autism Biobank and the development of the National Autism Guideline and Autism Early Intervention Guideline; Eapen is currently part of the National ADHD guideline development. Eapen is also Stream Director for Early Life Determinants of Health (ELDoH) Clinical Academic Group under SPHERE, an NHMRC accredited Advanced Health Research and Translational Centre. Eapen has a clinical and research interest in neurodevelopmental disorders including autism and Tourette Syndrome and has authored over 350 peer reviewed publications, and >150 conference presentations including national and international keynote and plenary talks, alongside television/radio/print media contributions. Eapen is part of major research collaborations totalling >40M in funding. Testament to Eapen's national and international standing include several leadership roles (e.g. Treasurer, International Neuropsychiatry Association; Chair, Bi-national Faculty of Child & Adolescent Psychiatry, RANZCP), memberships in major consortiums (e.g. Autism International Homozygosity Mapping Collaborative, Psychiatric Genomics Consortium, Obsessive Compulsive Foundation Genetics Collaborative) and editorial roles (e.g. Academic Editor, PLOS ONE, BMC Psychiatry; Editor-In-Chief, IACAPAP Textbook).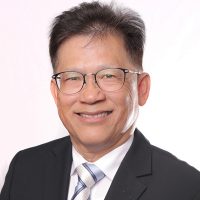 Paul Chay
Co-Director BestSTART-SWS Head of Paediatrics, Liverpool Hospital
Dr Chay is the Head of Paediatrics at Liverpool Hospital and has vast clinical experience in both public and private health systems. From 2010 to 2018, he served as the Clinical Stream Director of Paediatrics and Neonatology at South Western Sydney Local Health District, where he developed a collaborative structure that enabled clinicians across the district to provide input into service planning, policy development, clinical redesign, implementation of new models of care, as well as maintaining quality, safety and efficiency in healthcare.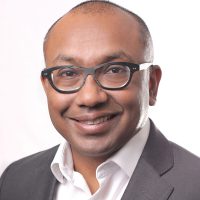 Raghu Lingam
Co-Director BestSTART-SWS Professor of Population Child Health, UNSW
Professor Raghu Lingam is Professor in Paediatric Population Health at the University of New South Wales and a Consultant Community Paediatrician within the Sydney Children's Hospital Network. He is an executive member of the Early Life Determinants of Health (ELDoH) and Kids to Adults, clinical academic groups as part of Sydney Partnership for Health, Education, Research and Enterprise (SPHERE). He has over 20 years of clinical experience in paediatrics. Professor Lingam is a senior clinical academic with clinical and research interest in community paediatrics including health services research, child development and disability. In the last 5 years Professor Lingam has run large scale cluster randomised controlled trials in India, Pakistan, Uganda, Mozambique and the UK. He has attracted over £9.5 million of UK research funding from the UK NIHR, World Bank, national charity and Government funding. In addition, he is a Co-applicant in a recently awarded joint NIHR.
STAFF
---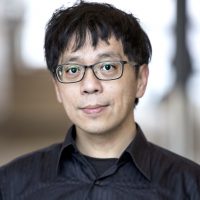 Daniel Lin
HDR Development Lead at UNSW and Conjoint Associate Professor at Western Sydney University
A/Professor Lin received his PhD in genetic epidemiology from Johns Hopkins University in the USA and completed his training as a psychiatrist in Taiwan and visiting scholarship at The Autism Clinic at the University of California, San Francisco, USA. A/Professor Lin's current key research projects include 1) computational strategies to classify subgroups of autism, 2) emotion dysregulation and aggressive behaviours in children, 3) youth suicide risk prediction and reduction, and 4) the time trend of mental health service utilization. His research using cross-disciplinary strategies has thus far led to more than 60 scientific publications over the past 15 years. In 2019, he successfully received a grant of $11.5 million AUD to conduct a multi-site clinical study of suicide to evaluate the effectiveness of different intervention strategies. His competitive research grants, including 5 projects in which he serves as a principal investigator (CIA), have received more than $18 million AUD. Since 2016, 75% of his scientific outputs were generated from international collaborations. He is currently leading two international collaborative projects on suicide and burnout, separately. Additionally, he has been invited to review manuscripts by more than 20 scientific journals, including top-tier journals such as BMJ and Biological Psychiatry, and served as a guest editor for journals such as PLOS One and Frontiers in Human Neuroscience. A/Professor Lin also served as an external reviewer for grant applications in Europe and promotion for academic staff in Taiwan. The complete list of his publications can be found here: https://scholar.google.com/citations?user=eIMAIhcAAAAJ&hl=en.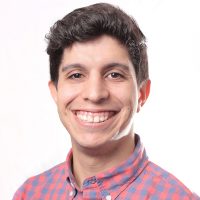 Antonio Mendoza Diaz
Conjoint Lecturer, UNSW; Senior Research Officer, SWSLHD
Tony Mendoza Diaz completed his PhD in Clinical Child Psychology at the University of Sydney's Brain and Mind Centre with Professor Mark Dadds. He now works with BestSTART South West and the Early Life Determinants of Health (ELDoH) groups to enhance child health research across NSW.
Tony has worked with a number of service providers (Karitane, Royal Far West, Sydney Child Behaviour Research Clinic, Liverpool Hospital, Woden Community Services) as well as across several research organisations (ANU, UNSW, USYD, the Ingham Institute, SPHERE). Tony brings his expertise in mental health research, research design, and data science along with a passion for youth health to the teams and projects he works with.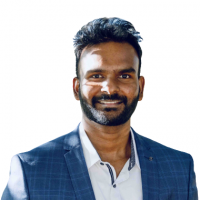 James Rufus John
Lecturer/Research Associate, BestSTART-SWS, UNSW
James John is an Early Career Researcher with demonstrated experience of working in diverse interdisciplinary health research projects. James completed his PhD in primary care at Western Sydney University and Rozetta Institute (Formerly known as Capital Markers Cooperative Research Centre).
James now works as a Research Associate/Program manager at the BestSTART-South West Sydney. He is passionate about providing evidence-based knowledge to better inform policy and practice. James is passionate about improving the health and well-being of children, with a research interest in maternal health and nutrition, health promotion, early intervention strategies, and policy change. He is passionate about research innovation, translation, and accessibility within early childhood.
STEERING COMMITTEE
---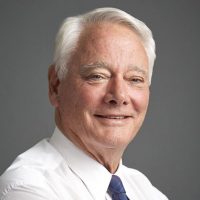 John Whitehall
Professor of Paediatrics and Child Health, WSU
John Whitehall is Professor of Paediatrics at Western Sydney University. His 50 year career began at Sydney University, continued through developing countries and western Sydney as a general paediatrician, then focussed on neonatology before coming to WSU. For 15 years he was Director of Neonatal Intensive Care in Townsville, North Queensland, which included ante-natal diagnosis, resuscitation, management and transportation of premature, dysmorphic and sick neonates, many of whom were Indigenous. In Townsville, he was deeply involved in the establishment of the medical school at James Cook University and, for 20 years, taught modules of Tropical Paediatrics in the Masters programme in the School of Public Health. In recent years, he has also worked as a consultant physician in PNG, Sri Lanka and Madagascar. Currently, he teaches, leads research and has duties in general paediatrics.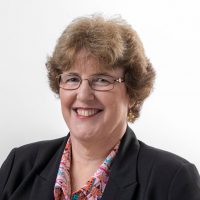 Lynn Kemp
Professor of Nursing, WSU
Professor Lynn Kemp is the Director of the Translational Research and Social Innovation team in the School of Nursing and Midwifery at Western Sydney University. Originally trained as a nurse, Professor Kemp has undertaken a significant program of community-based children and young people's research that includes world and Australian-first intervention studies such as the Maternal Early Childhood Sustained Home-visiting (MECSH) study, the Bulundidi Gudaga trial of sustained nurse home visiting in an urban Aboriginal community, the right@home randomised trial of sustained nurse home visiting, and the Volunteer Family Connect trial of volunteer home visiting. Professor Kemp is now leading an international program of translational research, studying the implementation of these effective interventions at population scale world-wide with programs in Australia, England, South Korea and the USA.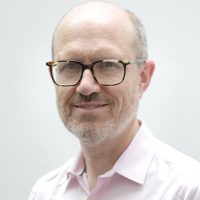 Stephen Conaty
Director of Population Health, SWSLHD
Dr Stephen Conaty is a public health physician with specialist qualifications from Australia and the UK. He has diverse interests at the intersection of policy, operation and research in communicable diseases, immunisation, environmental health, and the built environment. He has BA, MBBS and MPH degrees from the University of Sydney, is a fellow of the Australasian Faculty of Public Health Medicine and is a Member of the Faculty of Public Health (UK). In March 2017 he was appointed as Director of Population Health in South Western Sydney. He is almost vegan, rides a bicycle and mostly optimistic about humans surviving until the end of the century.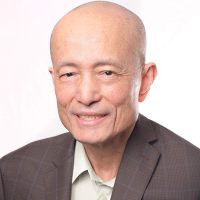 Teng Liaw
Professor of Medical Informatics and Primary Health Care, UNSW
Primary and integrated health care, delivered by a multiprofessional team is essential to optimal management of chronic diseases and promotion good quality of life. Continuity of information and management protocols are important mechanisms, along with relational continuity, are important facilitators and contributors to best practice and of beneficial patient outcomes. This confluence of clinical practice and informatics is a basic and essential skill in the health profession.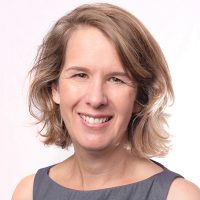 Sue Woolfenden
Associate Professor of Paediatrics, UNSW
Sue Woolfenden is a senior staff specialist in the Department of Community Child Health and the clinical lead in Integrated Care at Sydney Children's Hospital Network. She is a Senior Research Fellow with the University of New South Wales School of Women's and Children's Health. She has led research that investigates the impact of inequitable health service provision on child health outcomes in the early years of childhood. in Australia and globally. Her research has a strong translational components. Sue is the co-chair a Royal Australasian College of Physicians working group that developed the first Child Health Equity Policy Statement in Australia. From 2019 to 2022 she will hold and NHMRC Career Development Fellowship in " Overcoming health inequity by using integrated models of care for children with neurodevelopmental problems" in the Population Child Health Group at UNSW School of Women and Children's Health.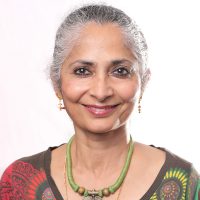 Shanti Raman
Head of Community Paediatrics, SWSLHD
Dr Raman is a Consultant Paediatrician whose research and teaching interests include health of migrants and refugees, international maternal and child health, poverty, child rights and child abuse and neglect. She is currently enrolled in a PhD in the School of Public Health and Community Medicine, UNSW. In her role as Community Paediatrician in charge of Child Protection services in Sydney South West Area Health Service, she has provided clinical leadership in this field, professional development and training in clinical aspects of child abuse and neglect and developed area-wide relevant policies on children's rights and child protection.
Dr Raman has maintained a strong interest in international health, provided consultancy services in international health (maternal, neonatal and child health), worked on population based research projects in India and been involved in teaching public health. She has been involved with policy development at national (with the Royal Australasian College of Physicians), State (NSW Health), and international (though International Society for Social Pediatrics, International Society for Prevention of Child Abuse & Neglect) levels. She has set up a number of clinical services for vulnerable populations of children and youth in the area; and is involved in numerous population-based research projects in child health.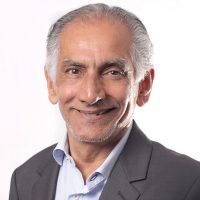 Bin Jalaludin
Professor of Epidemiology, UNSW
Main research interest is in the health effects of outdoor air pollution. We have studied the associations between outdoor air pollution and birth outcomes, emergency department visits, hospitalisations and mortality. We have also studied the effects of air pollution on children's lung function and symptoms. Current research includes the development of methods to measure exposure to traffic related air pollution, refining methods for conducting cost-benefit analyses in air pollution and health and a multi-city study of outdoor air pollution and children's lung health.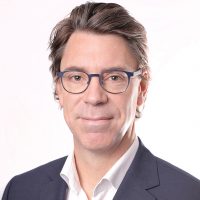 Andrew Page
Professor of Epidemiology, WSU
Professor and Chair of Epidemiology in the Translational Health Research Institute, with over 10 years research experience in epidemiology, psychology and public health research, and a developed track record in social determinants of health, suicide and mental health, injury prevention, breast cancer screening, sexual health, agricultural health, and adverse events following immunisation. Andrew has also been involved in international research and capacity building projects in Fiji, Papua New Guinea, Indonesia, China and New Zealand. Andrew is also the Director of the Master of Epidemiology program in the School of Medicine.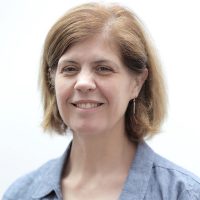 Rebekah Grace
Director of Transforming early Education and Child Health (TeEACH), WSU
Rebekah Grace is the co-director of TeEACH (Transforming early Education And Child Health), a research group at WSU focused on improving health and education systems from the perspectives of children and young people. Rebekah Grace is a mixed-methods researchers with experience across a number of childhood settings, including previous experience in co-directing TReSI (Translational Research and Social Innovation), with a specific focus on the evaluation and coordination of sustained nurse home visiting programs.
Rebekah's research is focused on the service and support needs of vulnerable and/or disadvantaged children and their families. She employs a cross-disciplinary approach to research, and seeks to move beyond the bounds of disciplinary silos to address complex challenges. Rebekah has extensive experience in productive collaboration with government and non-government service organisations, and with multi-disciplinary research teams. Rebekah has a particular expertise in the conduct of rigorous effectiveness trials within human service settings, and in supporting service worker understanding of the importance of this kind of research to achieving positive outcomes for children and families. Rebekah is also well known for her research using participatory methods with children and young people, and for her work in the co-design of services with Aboriginal communities.